Inui Global Logistics Co., Ltd. /
Our Medium-term Management Plan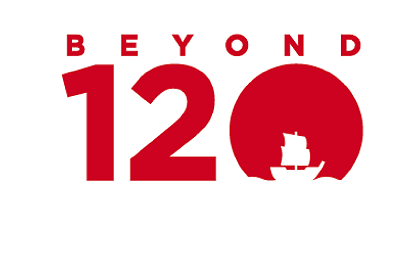 A Continuous Thread
Since the company started in 1904, we have picked our way through storms and rough seas, and that has made us into the company we are. Our group of three complementary lines of business, and our co-operation with customers and other industry players, has enhanced our ability to move forward together. As we have in the past, we will continue to be a business that provides Good Logistics for the benefit of all, while changing shape when necessary to ensure our survival.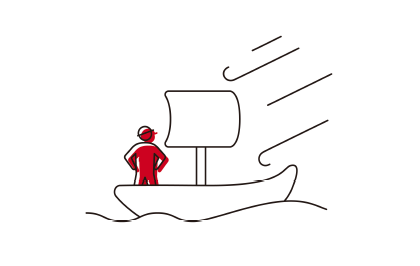 Review
The main narrative of the last MMP was "The shipping market recovery is certain, but exactly when it will recover is uncertain." That prediction turned out within the scope of our expectations. We need to reflect on the fact that our planned numbers were not fully achieved, but we have made steady progress in addressing the issues we face and improving our readiness for eventual market recovery. In Real Estate, the planned redevelopment of Kachidoki was knocked backwards by the soaring costs of construction and the changing situation of development in the area, but we believe the decisions taken were the right ones. The warehouse and transportation business also strengthened in line with expectations. We believe we have developed a certain ingenuity from faithfully following our own path since the firm's foundation, and that has helped us to finish preparing for the time when the winds start to blow in a favorable direction.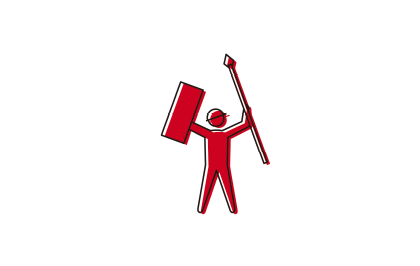 Basic Management Policy

※There are no changes to our basic policies
① Turning Asset Strength into Business Advantage
The Kachidoki and Tsukishima assets are good drivers of income and effective for raising finance. The Shipping and Warehousing divisions are also asset heavy businesses. By combining these sectors which move to different economic cycles, we have established a flexible asset portfolio that works as a stable platform for our business.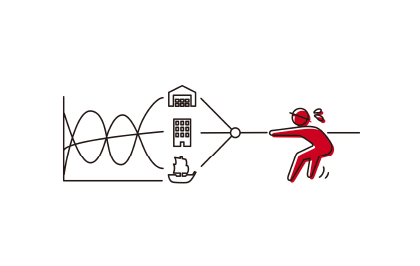 ② KAIZEN
All our businesses incorporate physical work sites. That is why KAIZEN has become a Shared Value for all our employees. Our KAIZEN aims to be a total optimization process that involves all our stakeholders. By making KAIZEN a daily part of our activities, we can support a cycle of continual improvement.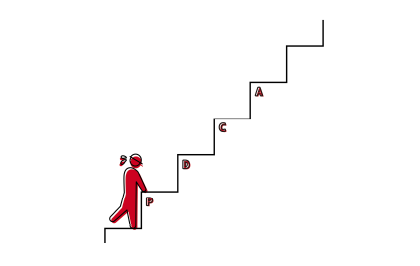 ③ The Pursuit of Uniqueness
Little by little, the unique character of our company is beginning to show through. It is forming as we engage in all our business, gradually being shaped through slow and steady effort. This is not something that will fall apart at the first hurdle. Our Uniqueness is what sets us apart. Without worrying that we are not the same as others, we earnestly seek out what makes us different. It is our raison d'être, the core of our competitive advantage.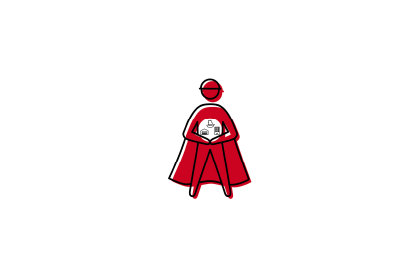 Shipping
In the shipping business, we see market recovery taking place over the medium-term. In the short-term, however, the disruption caused by the COVID-19 outbreak looks likely to influence our business significantly. In our predictions for the shipping market, we see recovery taking place over FY2021, but we think it will take until FY2022 before we see a real return to healthy and stable markets.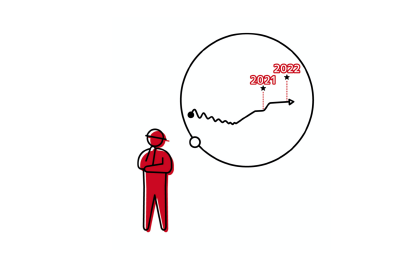 Ships are the vital tools of our business, and our Healthy Grandpa scheme is well-aligned with the current situation where uncertainty about environmental regulations make it risky to commit to new-buildings. Our BABA scheme to minimize unladen ballast legs is receiving support and impetus from our VIB project and our EGCS-fitted tonnage. The SCS (Ship-Communication-System) scheme aimed at fleet safety management extends our KAIZEN policy to our ocean-based staff, and we have established plans for expanding our office network overseas.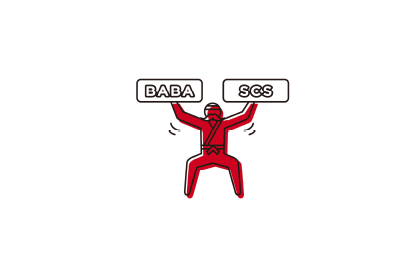 Warehouse and Transportation
This business continues to face head winds, but we have learned how to move forward. The operating environment for the last period was very difficult, but steadily we have improved our profit structure. The operating environment is only getting more severe, but the general move towards improved efficiency of the supply-chain as-a-whole is acting as a boost to our plans.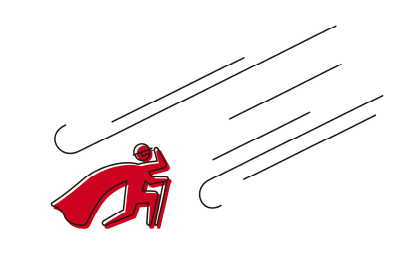 Our Bara-Chirashi scheme, which encourages our receivers to join our efforts to reduce imbalances in the distribution process, was honored with a prestigious award. Even in head winds, we've shown we can drive forward with strength. We are building networks with many other companies, promoting joint co-operation, and developing new ways of sharing information. But above all, our FUN to WORK scheme is making sure our workplaces are fun, lively and healthy.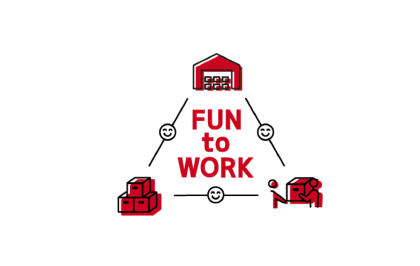 Real Estate
The Kachidoki/Tsukishima area had been gearing up for the Tokyo Olympics, but it is now unclear whether or not the games will actually take place. All plans for the area have taken a setback, but our town will continue to improve rapidly. In particular, the vacant site of the old Tsukiji market looks set to become a symbol of Tokyo's next generation. Just across the river from our own property, our challenge will be to build our own town in harmony with this new landmark.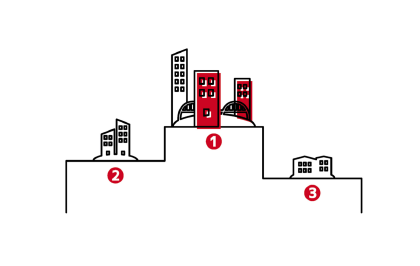 To continue to play its important fund backing and profit generation roles, Kachidoki must constantly remain a Good Town. We will of course look at redeveloping facilities with surplus capacity, but without rushing or panicking, we will plan our new Good Town in harmony with the existing town and other new developments in the area. What we are aiming for is Comfortable Living created together with Citizens.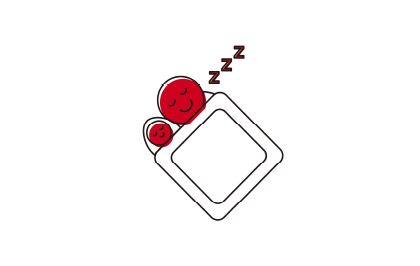 Corporate Management
Our work environment is small and personal, we know more about each other than just names and faces. Because we are a small company, we can be quick to respond to change. What is more, the work satisfaction that comes from the bonds of trust between colleagues must surely convert itself into something much bigger over time. Our transparent governance is also a benefit of our small size, and, together with KAIZEN, we are building a disciplined management style.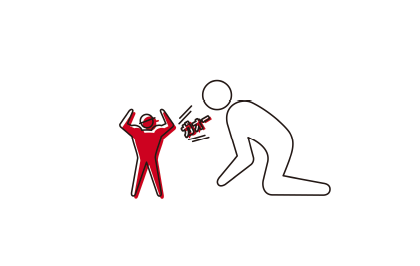 The Important Indicator (Dividends)
Our dividend policy is Good times Celebration, Bad times Consolation. In the management of our company, sadly there are times when things are bad, and we find ourselves in situations that we cannot solve through our own efforts alone. But more than anything else, we prioritize providing Good Logistics. We will continue to devote ourselves to our business to meet the expectations of our shareholders with dividends.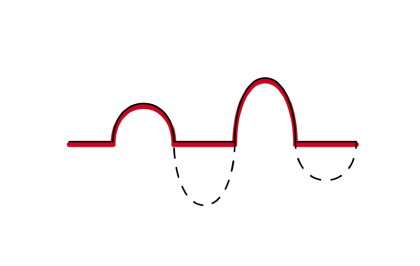 Finally
At the end of this Medium-term Management Plan, our company will be 119 years old. Without doubt, there have been big changes over the years, but thanks to good fortune, and our clients, partners and staff in the past, we are here today. We want to be a business that Loyally Connects the Past to the Future, and we will spare no effort in devotion to that aim. We appreciate the continued support of all our stakeholders.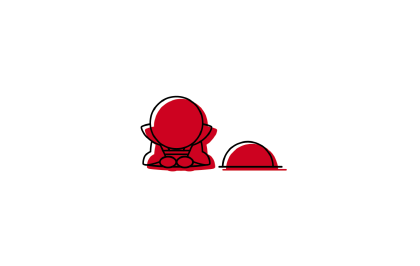 Copyright © Inui Global Logistics Co., Ltd. All Rights Reserved.